What is a treatment? And what makes it custom? We know that you as a client hear the words treatment and probably think a hair masque. Let me tell you, this is not your mother's hair mask and it's not something you can buy to take home even. Our custom in-salon treatments are the best of the best and they are changing our hair and our client's hair for the better.
We carry a few product lines at the salon and we choose to carry an in-salon treatment line from Milbon and from In Common. These 2 options are are chosen based on price point, length of additional time needed, and depending on your hair needs.
Milbon systems range from repair, anti-frizz, moisture, refining, and smothing we call this treatment "custom" on our online booking system. In common's new in-salon only treatment is called crystal cashmere and is a game changer. It is our most luxury and most rewarding in-salon treatment. Here are the deets:
CRYSTAL SERUM RESTRUCTURING TREATMENT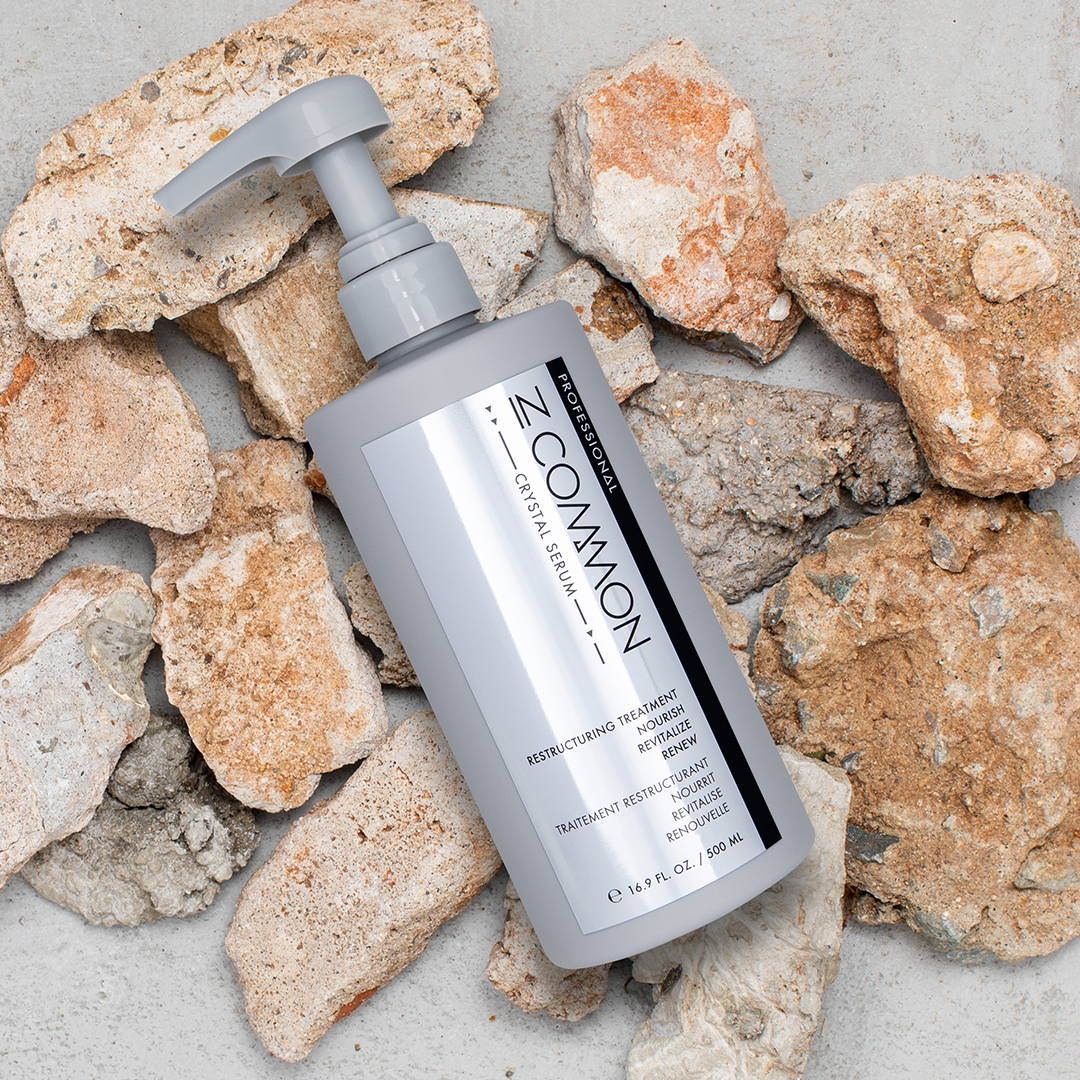 STEP 1. This professional, in-salon restructuring treatment moisturizes your hair to immediately improve the texture, leaving it silky smooth, shiny, bouncy and completely revitalized.
As a standalone, Crystal Serum is most effective as a finishing treatment post-color service on high-lift blondes who need an extra boost of nourishment and hydration but aren't necessarily in need of strength.

AFTER THE SPARKLE COMES THE JOY.
Infused with a unique blend of Amino Acids, Bio Enzymes, Jojoba Oil, Bamboo Cane Extract, Aloe Vera and our C3 Custom Care ComplexTM, Cashmere Fusion instantly brings extremely damaged hair back to its optimal healthy state. This restorative treatment strengthens and reconstructs hair from the inside out by connecting broken bonds caused by chemical processes, physical stressors, thermal heat styling and environmental exposure, without sacrificing the hair's integrity by adding in any unnecessary artificial bonds.
Cashmere Fusion is also the second step in the Crystal Cashmere System. It instantly strengthens and reconstructs extremely damaged hair from the inside out. This restorative treatment works to repair your previous damage and restore the elasticity and tensile strength, leaving it like cashmere to the touch.
Ready for the best hair treatment of your life? Book one here! You can book a custom treatment from Milbon or a Crystal Chashmere System treatment in salon now.